NJAGC 26th Annual Conference
Gifted Education: Defining and Refining Success
Friday, March 17, 2017
7:00 AM - 8:30 AM - Registration, Continental Breakfast
8:30 AM - 3:40 PM - Keynote, ESSA Panel, Lunch, 3 Workshop Sessions
Location: The Conference Center at Mercer
Featuring Dr. Del Siegle as the Keynote Speaker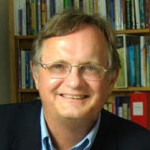 Registration:
Check or purchase order? Download the conference registration form.
Walk in registrations may be accepted on the day of the conference if space is available. Please email us at This email address is being protected from spambots. You need JavaScript enabled to view it. after Friday, March 10 for additional information.
Preview the workshop sessions (subject to change).
Conference flyer - Share information about the conference with other educators and parents by sending them the updated flyer.
Meet M. Rene Islas, Executive Director, National Association of Gifted Children.
Participate in a panel and discussion - Gifted and ESSA.
Register to attend the Awards Celebration Ceremony, honoring the accomplishments of the Student and Adult Award Winners.