NJAGC 26th Annual Conference
Gifted Education: Defining and Refining Success
Friday, March 17, 2017
7:00 AM - 8:30 AM - Registration, Continental Breakfast
8:30 AM - 3:40 PM - Keynote, ESSA Panel, Lunch, 3 Workshop Sessions
Location: The Conference Center at Mercer
Featuring Dr. Del Siegle as the Keynote Speaker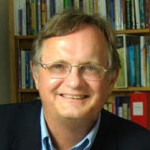 Registration:
Check or purchase order? Download the conference registration form.
Online with a credit card? Click here.
Conference flyer - Share information about the conference with other educators and parents by sending them the updated flyer.
EXHIBITOR and SPONSORSHIP Information
Recomended hotel (conference rate of $99 a night, available until 2/17/2017) - Hampton Inn Princeton, Click here for a direct link to the NJAGC reservation page.
Meet M. Rene Islas, Executive Director, National Association of Gifted Children.
Particpate in a panel and discussion - Gifted and ESSA.
Preview the workshop sessions (subject to change).
Register to attend the Awards Celebration Ceremony, honoring the accomplishments of the Student and Adult Award Winners.